This site is still under construction.
JANS EMAIL ADDRESS IS CAKECREATIONSJAN@BELLSOUTH.NET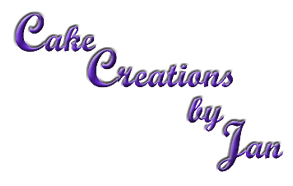 LOCATED IN FT. LAUDERDALE FLORIDA
(954) 564-0810
Due to my busy schedule, a phone call is preferred. Thank You
Each cake is made fresh to order and has been prepared with the finest ingredients. Jan creates each cake with your needs in mind and they are tailor made cakes that are personalized not commercialized. What ever the occasion, Jan's cakes are beautiful and tastes wonderful.
You are visitor #

Free counters provided by Honesty.com.